Premise: Template Creation Guide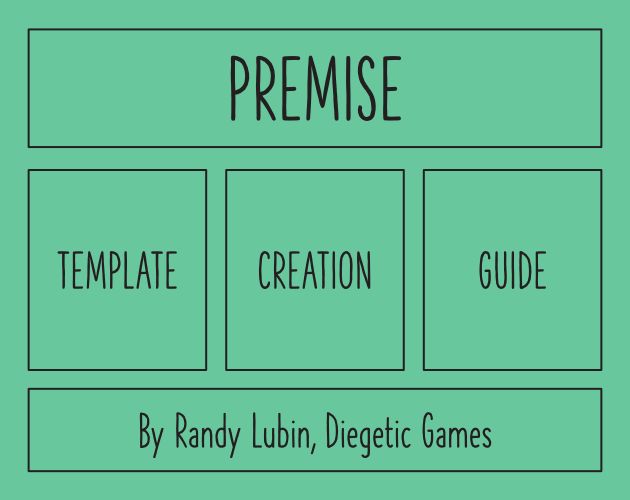 This is guide for creating new variants of the game Premise and includes files for you to quickly create your own templates.
About Premise
Premise is a lightweight worldbuilding game in which players simultaneously create different parts of a world and build onto each others ideas. The game is built around templates that players fill out in parallel, rotating the templates after each prompt and continuing the story. You can find the original three versions at Premise: Setting, Character, Plot.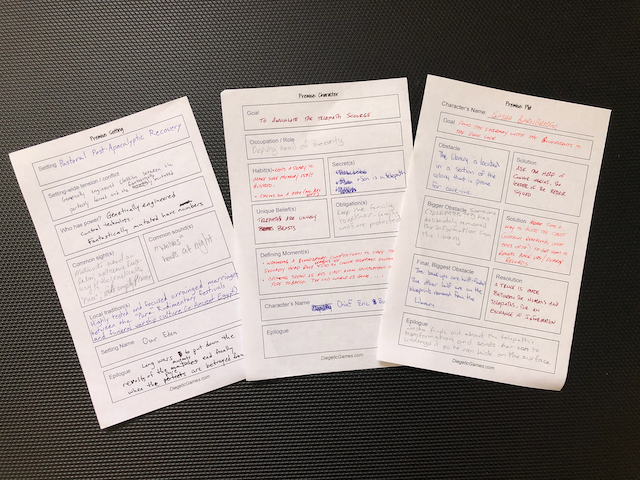 A round of premise lasts 30 minutes and can scale from 2 players to an infinite number as all play happens in parallel.
Creating New Variants
Premise is highly adaptable to different uses and genres. Possible new directions can include: magical artifacts, secret societies, enemy plots, side quests, space stations; all of which could be incorporated into another game.
This guide includes four different filetypes for easy hacking:
Affinity Publisher
Adobe InDesign
PDF
There's also an Affinity Designer file for creating an Itch friendly logo.
CC-BY License
The guide and template files are licensed under a Creative Commons Attribution 4.0 International License. That means you can share and remix this content and you can even charge for it. The only requirements are that you credit Randy Lubin and link to games.randylubin.com
The initial Premise: Setting, Character, Plot is not covered by this license. You can buy the game at: randylubin.itch.io/premise-setting-character-plot
Download
Click download now to get access to the following files:
Premise: Template Creation Guide.pdf
114 kB
Premise Template Creation Guide.afpub
52 kB
Premise Template Creation Guide.indd
1 MB
Premise Template – Google Slides
Premise Itch Logo Template.afdesign
30 kB